Successful integration of RedGPS and Escort TD-ONLINE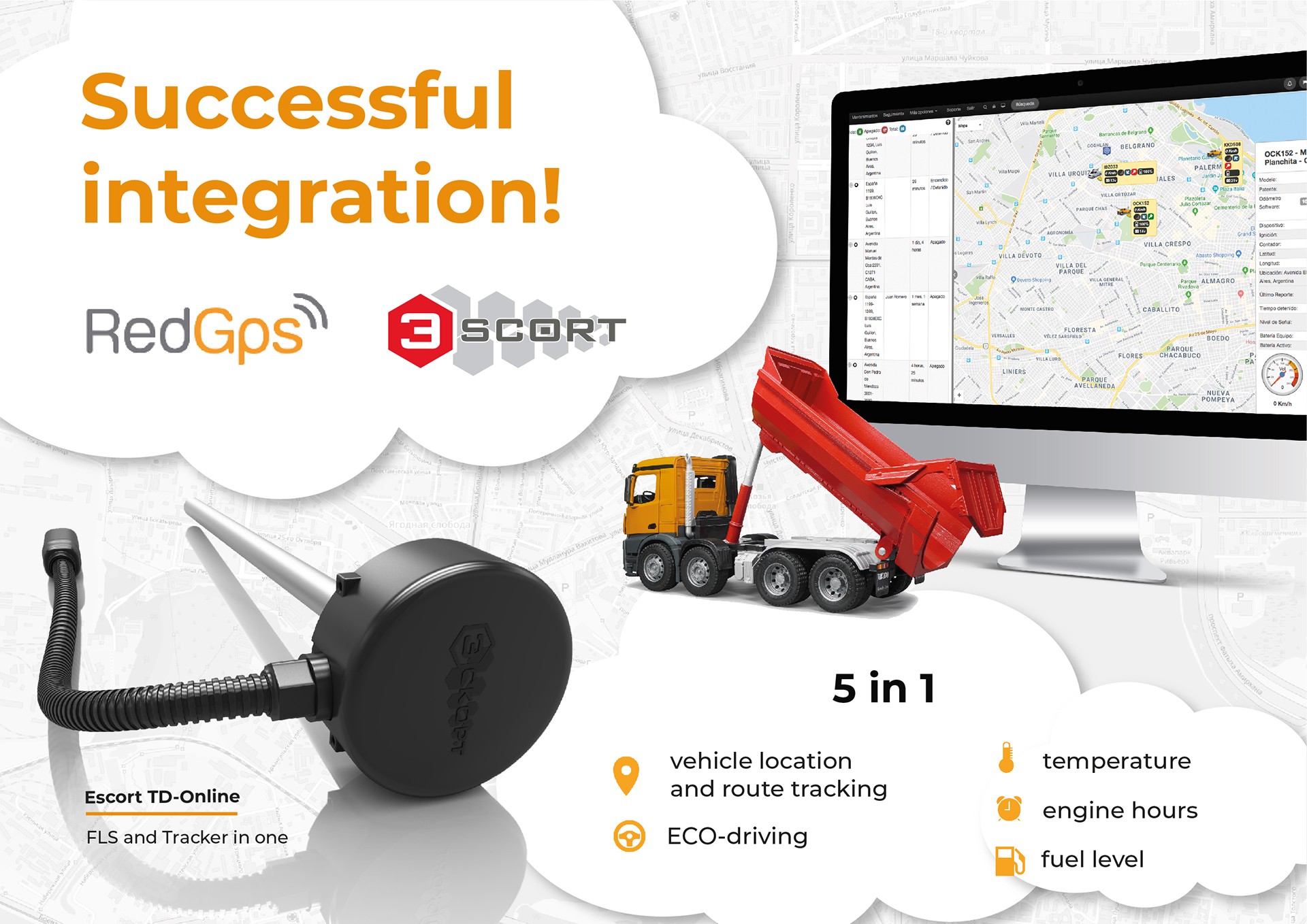 In response to numerous requests from integrator companies, Escort Group and the RedGPS satellite monitoring platform have successfully integrated the world's first fuel level sensor that has a built-in GPS / GLONASS unit - Escort TD-ONLINE.
Using the simple and intuitive visualization of RedGPS, Escort fuel level sensor TD-ONLINE will provide you with possibility of tracking of five most important parameters:
Location and route of the vehicle,
Fuel level,
Temperature,
Vehicle motor hours,
Quality of driving.
Growing demand in Latin America on the control of fuel, engine hours and driving quality, along with traditional satellite monitoring motivates us to continuously move forward ...