Escort Group in the largest telematics conference in Europe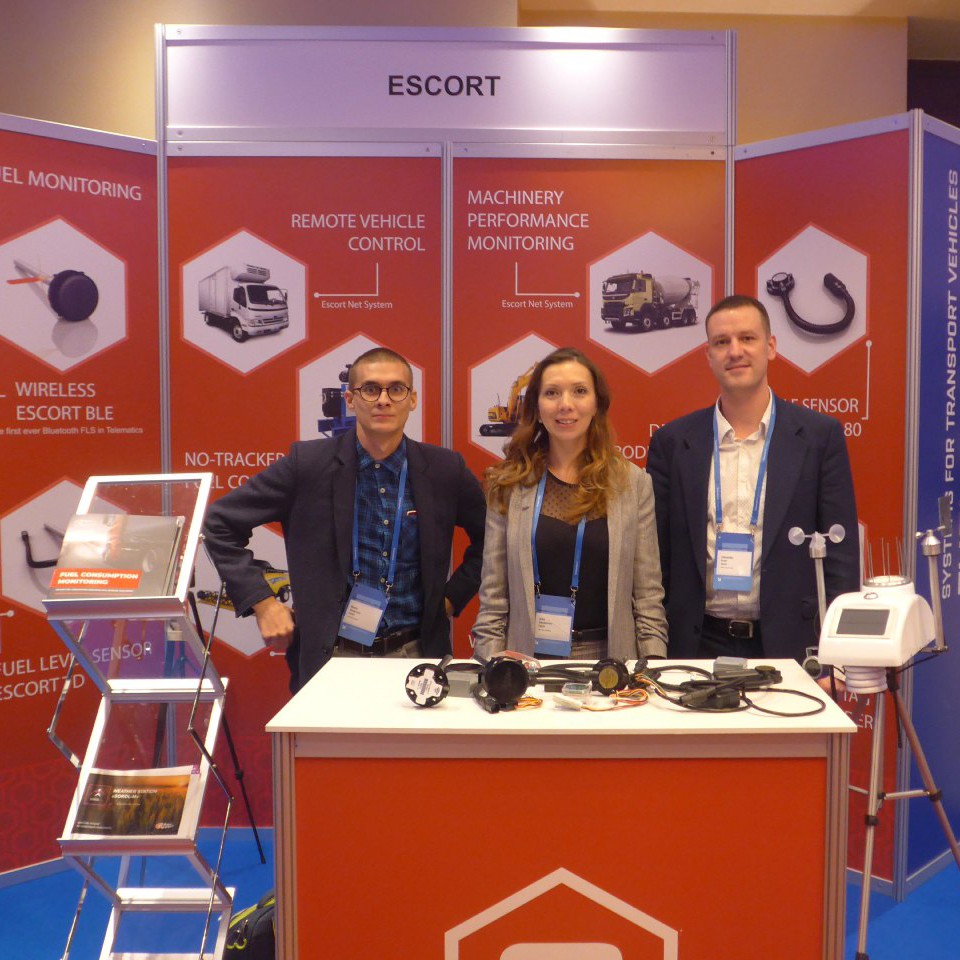 Escort Group for the second time took part in the largest telematics conference in Europe "Telematics Conference CEEurope", which this year was held on September 27, 2018 in Warsaw, Poland.
More than 100 guests from around the world attended that significant event.
During the conference, participants were exposed to new ideas, regarding the trends in the manufacture of integrated circuits for trackers and sensors, the benefits of cloud platforms, transport monitoring solutions, the importance of interdisciplinary cooperation, the future and secrets of the growth of the telematics market.
The original report called "Bluetooth trends in Telematics" made by our tech department specialist ended with a round of applause.
Foreign guests approached the Escort booth to look at and preorder our latest development - wireless fuel level sensor Escort TD BLE.