Sokol-M weather station at GITEX 2018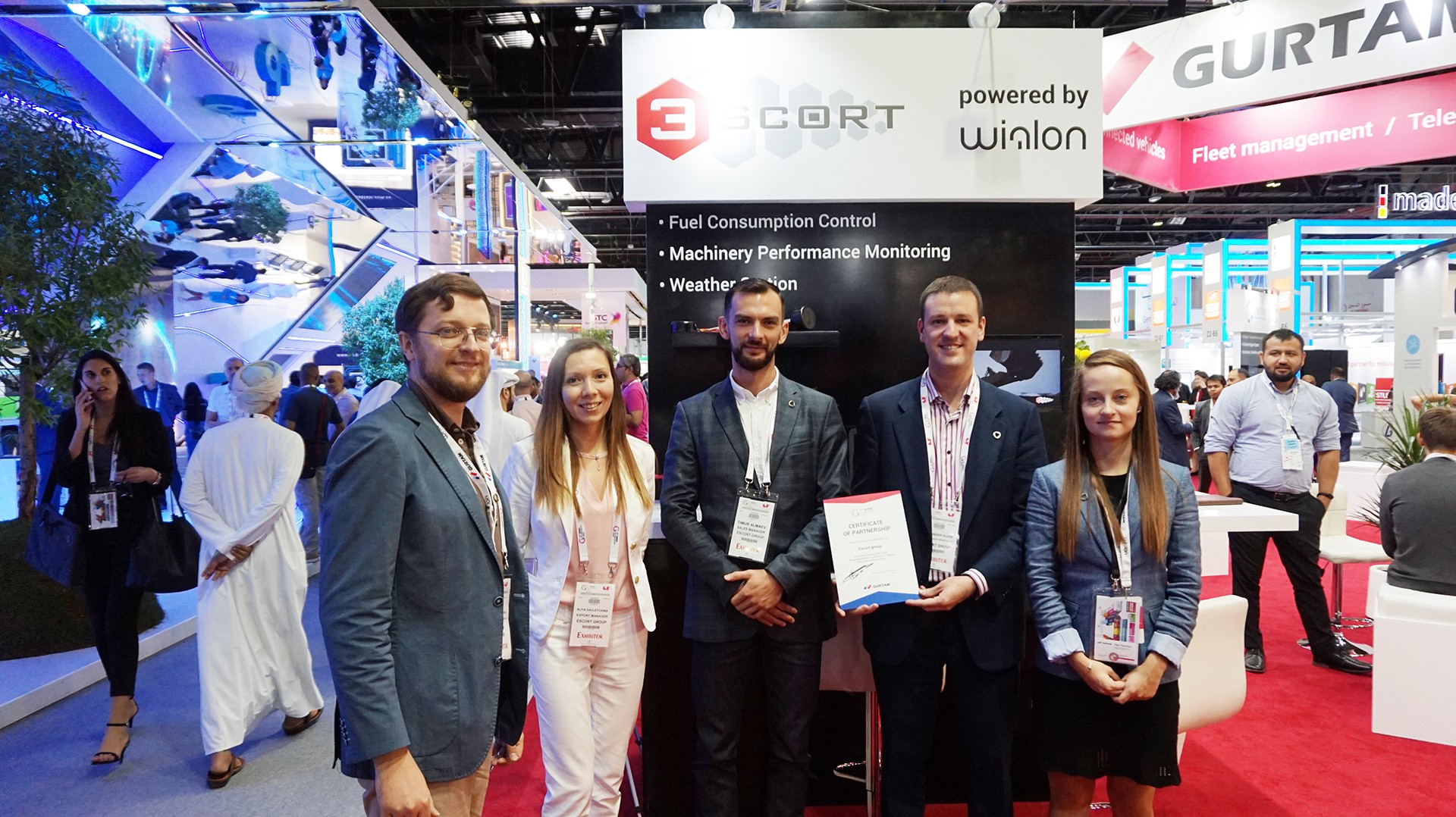 We are eager to tell you about the grand event! From October 14 to 18, 2018, for the first time Escort took part in the largest and most important international exhibition in the field of information and telecommunication technologies - GITEX Technology Week, which was held at the World Trade Center Dubai (UAE). The scale of the event was quite impressive: 4.5 thousand exhibitors and about 150 thousand visitors from around the world, especially from the countries of the Middle East, Africa, India and South Asia.
Escort presented the products at one of the exhibition places – Gurtam's Mega - Stand, where we have demonstrated our advanced solutions for monitoring of transport and meteorology: fuel level sensors, mechanisms operation sensors and a professional weather station. Our expo neighbors were such giants as Huawei, Cisco, Audi, Microsoft and others.
The star of the exhibition was the professional weather station "Sokol-M" that is designed to monitor weather conditions and receive data remotely via GSM connection. Visitors highly appreciated the weather station, which can use in the desert and the possibility to connect multiple additional wireless sensors to it.
For five days, our experts provided consultations to a numerous guests of the exhibition, met with old friends and acquired new partners on the Middle East market.
On October 13, 2018, the day before the 38th GITEX, at the Sheraton Grand Hotel Dubai, Gurtam held a Pre-GITEX partnership conference. There the brightest minds of the telematics community have discussed topics such as news and solutions in Wialon, the main problems of the GPS monitoring market and the solutions, wireless sensors in telematics, the possibility of increasing profits in the market of Middle East. Our regional manager Tim Almaev successfully presented "Escort Sensors. Real cases of application." report.
We thank our customers, partners and guests of the stand for their interest in our products. Will be happy to see you again!