The partnership of Escort monitoring systems and Queclink wireless solutions
To make transport monitoring easier and more convenient, recently ESCORT Monitoring Systems announces partnership with Queclink Wireless Solutions. The two companies developed a collaborating technological solution – successful integration of innovative wireless sensor TD-BLE with Queclink's trackers GV56 and GV56RS with Bluetooth 4.0. Queclink GV56RS can also be connected to TD-500 via the RS485 interface.
Queclink Global Presence
Founded in 2009, Queclink Wireless Solutions is a leading provider of wireless telematics devices and solutions in the IoT/M2M field of technologies. Queclink develops and manufactures various tracking solutions for many telematics vertical markets including Fleet, SVR, UBI, Asset, etc. This global company has sold more than 8 billion items to over 140 countries all over the world up to date.
Queclink's products have the following advantages:
High quality and reliability
Flexible setup and rich functionality
Prompt and qualitative support of clients
Balanced set of options in each device
Concerning Queclink GV56 and GV56RS trackers, they have favorable cost, compact size and also necessary and sufficient set of options for qualitative monitoring.
In turn for Escort TD-BLE sensor has such advantages as: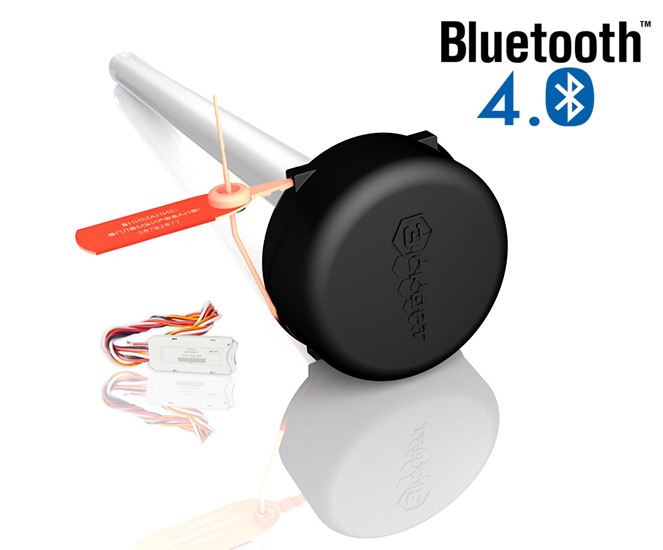 Quick and easy installation.
Absence of cable allows the sensor to be installed two times faster, compared with wired Fuel Level Sensors. Now there is no worries that the cable may be over rubbed, melted from the heat of the engine, burned, damaged or something will lead to short curcuit
New, sturdy, airtight, shockproof protection
7 years of nonstop work from only one battery
Set up with mobile app
You can ensure yourself how easy it is to set up the Queclink GV56 and GV56RS with TD-BLE, by watching the video.
Thus we were convinced that the integration of wireless fuel level sensor TD-BLE with Queclink GV56 and GV56RS trackers allows us to provide stability and reliability of their work and also simplicity of use and installation for transport monitoring.
In addition, you can also find on our website quick starts to connect wired Fuel level sensors with other Queclink tracker models by clicking on the link below.
Queclink + Escort TD, quick start